TERMS & CONDITIONS
Please take care and read these terms and conditions, as browsing or purchasing on this website means that you have agreed to these terms.
By using this website, you guarantee that you have read, understood and agreed that (1) you have the capacity to abide to this agreement, (2) you are bound to these terms and conditions, 3) you agree to comply with all terms and conditions.
REFUND AND RETURN POLICY
Please refer to our Refund and Return page for detailed information.
PRICE
Decoll Sport reserves the right to change prices without notice. Products are only available while stock is available. Any orders placed on items with incorrect prices due to data entry error can be cancelled by Decoll Sport. If payment has already been made you will be given the option to remedy the price or receive a refund.
 
INTELLECTUAL PROPERTY
Decoll Sport owns all content other than outlined content. This includes our website, images, content and logo. You may not use this for any reason unless authorized in writing from Decoll Sport. Use of any content is against copyright law.

LIABILITY AND TERMS
The use of www.decollsport.com is at your own risk. Decoll Sport does not accept liability for any loss or damages caused by this website, or any website linked to this website.  Decoll Sport will not be liable for any damages of any kind arising from the use of this site, or from any products purchased from this site, including but not limited to direct, indirect, incidental, punitive and consequential damages.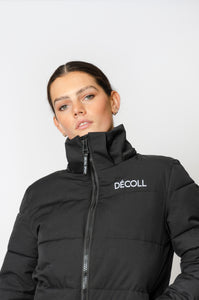 Designed for all athletes
We are tired of the stock standard equestrian fashion that is on the market, offering too much bling and little practicality. So we decided that we would design exactly what we wanted; a brand that bridges contemporary fashion with sport to create a highly functional and comfortable product.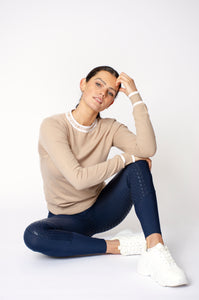 So who are we?
Decoll Sport was founded by two women based in Melbourne who have grown up riding horses together. We have done it all from riding school, to pony club, and all the way up to FEI level competition. We understand what riders and horses need because we have struggled to find suitable products for years! We have spent months developing, testing and improving our products so that you can use them with ease.
Our aim is to innovate & create modern sports apparel that can perform in range of disciplines from the everyday to competition! Our collections provide functional horse and rider wear that is designed to fit.
Stay tuned
But, we are not stopping there! We have so many exciting new collections coming very soon so watch this space ...